Meet The Team
at Dentalcare Langley
Dentalcare Langley Dental Team
Your dental team is made up of highly qualified, experienced, friendly professionals that care about you and your dental health. Here is some more information about the team: Sabine McGarry BDS
Dentist - GDC No 158057.
Has specialist interests in Invisalign, facial aesthetics, botox, fillers, face rejuvenation.
After gaining experience across a wide range of dentistry, in the West Midlands, London and Australia, Sabine joined Dentalcare Langley.
Her enthusiasm to work with a team is again welcome and her skills valued by Langley residents. Along with a range of general dentistry, Sabine takes a particular interest in oral surgery and paediatric dentistry. Anum Malik
Dentist - GDC No Rajinder Dharwar BDS
Dentist - GDC No 80898
Rajinder brings a wide range of skills to Langley and has treated many Dentalcare patients over the years, to the standard they would wish for.
Her interest in diagnostic and screening procedures, surgical dentistry, treatment of disease, or injury, add much to our surgery. Ensuring a high level of service, across a range of disciplines and individual cases. Bhavik Patel
Dentist - GDC No 229260
Has specialist interest in Invisalign sedation. 
Bhavik qualified from Kings College London, the UK's largest specialist dental school, gaining valuable experience before joining Dentalcare.
His skills in sedation, oral surgery and aesthetic dentistry are an asset to our practice. Bhavik's belief in the importance of a friendly atmosphere and relaxed working environment are equally helpful, especially to anxious patients. Alexandra Oliver
Dentist - GDC No 192114
Alexandra qualified from the School of Dentistry at Birmingham University and takes a strong interest in paediatric dentistry.
Her specialist interest and a belief in making patients of all ages feel happy with their treatment are perfect for our family practice. Alexandra's thought for the feelings of others are equally welcomed by all the team at Langley. Alex Ross BDS
Dentist - GDC No 104165
Alex qualified in dental surgery at London University in 2006. In addition to general treatment, Alex has a strong interest in cosmetic dentistry.
He is known to create magical smile makeovers and for ensuring all treatment contributes to good dental health. Supporting the principle of lifetime care, which we regard as so important at Brackley practice. Krissen Tailor
Dentist - GDC No Goncalo Sanches MSc, LMD
Dentist - GDC No 254566
Goncalo leads Dentalcare's team for dental implants and periodontics, a surgeon who is well qualified and respected in his field.
His knowledge of case management, techniques such as sinus lift, bone grafts, plastic periodontal surgery is first rate. This has earned him a following amongst dental patients and referring dentists across Europe. Anish Sridharan
Dentist - GDC No 285409 Shruti Gaonkar BDS
Associate Dentist - GDC No 173916
Shruti is a Dentist with Special Interest in Endodontics. She completed two years post graduation in Endodontics at Eastman Dental Institution London. She specialises in Root Canal and ReRoot Canal treatments to save the tooth.
Shruti has been working for Dentalcare for over 10 years. She does her utmost to ensure that visits are relaxing and comfortable for the patients. She is excellent at treating nervous patients and makes their experience a pleasant one. The large patient list she has built at Langley practice is testament to this.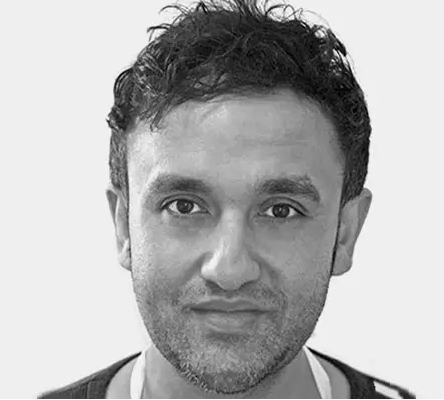 Dr Avik Jonathan Dandapat
Implant Dentist - GDC No: 79966
BDS(Birm), MFGDP(UK) RCS Eng, Dip.Imp.Dent RCS(Eng), MSc(Implant Dentistry), Leeds UK
Avik qualified from Birmingham University where he gained his BDS qualification.
He went on to working in a private practice in Royal Leamington Spa and attained the MFGDP (UK) qualification by exam 2 years after qualifying (at the earliest possible time allowed).
After a period of general practice training, he was involved in surgical dentistry in hospitals based in various Maxillo-Facial departments around the UK. Ms Ania Nohawica-Heer BDS (Dundee), MFDS RCSEd, MFGDP (UK)
Implant Dentist
Ania is a UK graduate who has worked in Scotland, before joining our group. She has advanced knowledge in  specialised areas of dentistry including implants and facial aesthetics. She gained her qualifications in Facial Aesthetics in 2014 and passed her MFDS examinations in 2016. She then completed an extensive Implant Academy course in London, and is currently completing the prestigious Royal college of Surgeons, London FGDP Postgraduate Diploma in Implant Dentistry. 
Ania will be helping you gain your smile back by presenting you with latest cutting edge options for tooth replacement and explaining the benefits of the latest anti-aging treatments including facial Aesthetics.  
In her spare time she enjoys long walks with her German Shepherd, yoga and cooking. Seema Vedi
Hygienist - GDC No 109385 Arjinder Kahlon
Hygienist - GDC No Valeria Costin
Dental Nurse - GDC No
Valeria has spent nearly five years with Dentalcare Langley, making patients happy and offering renowned support to colleagues.
The job of a dental nurse is more than making sure equipment is available. They can be in a position to see patient reaction, or feelings, when the dentist may not, Valeria's natural perception is a great benefit during treatment. Laura Zaibe
Trainee Dental Nurse
Enjoys working with her colleagues and they welcome her help, along with her wish to learn about all aspects of dentistry in depth.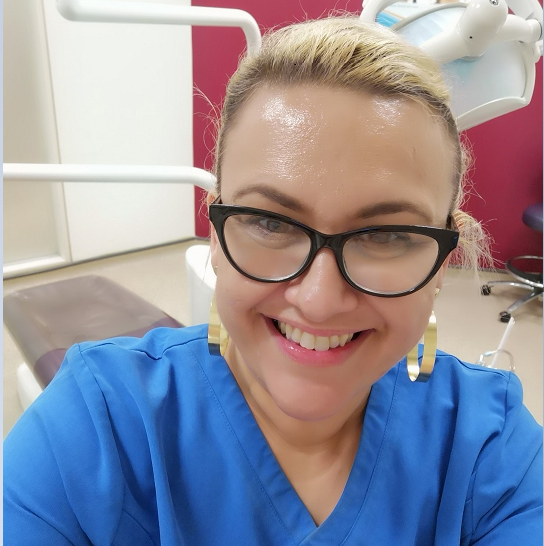 Monica Pais
Orthodontist
Orthodontics has always been Monica's life, graduating in Brazil in 2001. She has never stopped studying and attends courses to provide the best treatment options to her patients and deliver the best smiles they can have.
She has always been involved with treating complex cases, cleft lip & palate patients where she did her MSc thesis in Portugal 2010.
She has been delivering Orthodontics care for adults and youths for nearly 20 years using the latest techniques such as Lingual Braces and Invisalign. She considers her patients' wellbeing to be of prime importance, so they are always welcomed with a warm smile and treated in a relaxed atmosphere. Fehroza Amir
Apprentice Dental Nurse
Together with the academic training a dental nurse receives, they are given a solid grounding in each practice function. From reception duties to  decontamination, to the importance of a clear focus when working alongside dental staff. Wioletta Gorczana
Receptionist Katalin Bretus
Receptionist Hollie O'hara
Receptionist Dorota Ignatowicz
Practice Manger
Apart from her studies in dental nursing, Dorota holds a Masters Degree in Rehabilitation from the Academy of Physical Education in Warsaw.
This is reflected in her emphasis on patient care and the high level of service she wishes to offer. Helped by being a member of a great team, who welcome her assitance in ensuring all who attend Langley feel relaxed. Alina Lonela Suciu
Trainee Dental Nurse
A natural enjoyment from helping people is a great asset for Alina, supplemented by the practical and academic training she receives.
Supporting our dentists is a notable part of the input Alina offers, alongside gaining wider experience. We try to ensure our trainee staff hold knowledge of all practice aspects, so they can offer the best care to our patients. Katarzyna Gondek
Trainee Dental Nurse
Together with the academic training a dental nurse receives, they are given a solid grounding in each practice function. From reception duties, to decontamination, to the importance of a clear focus when working alongside dental staff. Aleksandra Zemla-mazurek
Trainee Dental Nurse Maureen Sampere
Trainee Dental Nurse Farih Anwar
Apprentice Dental Nurse Clara Rodrigues-vilaboa Alvares
Dentist - GDC No 286235 Maria Cazacu
Trainee Dental Nurse
Together with the academic training a dental nurse receives, they are given a solid grounding in each practice function. From reception duties, to decontamination, to the importance of a clear focus when working alongside dental staff.
Our values at Dentalcare Langley
Our Vision is based on the 4Ps at Dentalcare Langley
Patients
Establishing the highest professional standards of patient care, with a commitment to ethical dental practice.
Professional
Through our code of professional dignity we are accountable for providing exceptional dentistry.
People
An atmosphere of achievement is established through inspiring success and building a transparent team.
Performance
Being a highly effective, productive team.
Why Choose Dentalcare Langley
0% finance available
Online booking facility 24/7
Flexibility; early morning, late afternoon and on Saturdays appointments, so you never have to take time off work
A highly experienced and qualified team of professionals
Wide range of dental services to help patients achieve beautiful and healthy teeth
Options for nervous patients
Working towards digital dentistry – so no more impressions
Family friendly
Dental fees
At Dentalcare Langley, we treat every patient as an individuals, therefore each treatment plan is completely bespoke. 
Finance
We offer finance options because we believe everyone should be able to benefit from high-quality dental care.
Before & after
We are often told by our patients that the dental treatments we have provided has dramatically improved their quality of life.