Dental Hygienists - Oral Health
at Dentalcare Langley
Why make an appointment to see Dental Hygienists
Dental hygienists play an important role in helping you to keep your teeth and gums healthy. They carry out specialised care, identify symptoms at an early stage and liaise with dentists to ensure prompt treatment.
At Dentalcare Langley, our dental hygienists are committed to working with you to improve your oral health and as part of your overall well-being. By identifying and treating any issues early, this should help to save cost, time and discomfort in the long-term.
Some of the different conditions that our dental hygienists treat are as follows:
Scaling and polishing teeth to remove plaque and calculus which build up on your teeth. This will leave them looking and feeling better as well as preventing further decay.
Antibacterial treatments can be applied in the form of a gel to kill bacteria
Identifying and treating gingivitis and periodontitis which is when plaque builds up to cause inflammation to the gums
General information about diet, lifestyle and hygiene that can have an impact on your teeth and general health
Our affordable hygiene plan
Our Hygiene Plan provides affordable, accessible hygiene appointments whether you are a patient with the NHS or a private patient:
Affordable Hygiene Plan
30 minute Hygiene appointments

2 per year

10% discount on Home Teeth Whitening Fees**
** Subject to suitability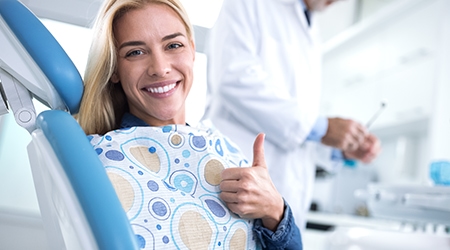 Book your appointment for Dental Hygienists
Airflow Polish in Langley
At Dentalcare Langley we offer an Airflow polishwhich is a new method of dental cleaning, combining air, sodium bicarbonate and water to tackle stubborn stains on teeth. It is a gentle but effective clean that leaves teeth looking whiter and brighter.
You may want to try Airflowif you don't want to undertake teeth whitening treatment but want to restore the sparkle to your teeth. If you have sensitive teeth you may find that Airflow is more comfortable than a general scale and polish as there is no direct contact with the teeth. Airflow polish can be used on implants, bridges and crowns.
What dental hygienists at Langley can offer you
At Dentalcare Langley our dental hygienists:
Offer you personal support. We assess and treat each patient as an individual with recommendations that is right for you
We welcome all patients of all ages including children. We believe it is vital to educate and promote good oral health to all
Our hygienists at Dentalcare Langley will see you at a time which is convenient to you including early, late and weekend options
Frequently asked questions about dental hygiene
Does it hurt to get a scale and polish at the hygienist?
This doesn't usually hurt, but if you have sensitive teeth and gums you may want to try our Airflow polish instead which is a gentler form of clean and polish.
How often should I see the hygienist?
We recommend seeing the hygienist twice a year, however if you have problems with staining to your teeth or if you have issues with your gums, you may need to see your hygienist more frequently.
Why can't my dentist perform hygiene checks?
Whilst your dentist does perform a general check of your mouth, teeth and gums, your hygienistis trained in focusing on removing plaque and tartar and looking below the gum line to where more of the damage is caused.
Dental fees
At Dentalcare Langley, we treat every patient as an individuals, therefore each treatment plan is completely bespoke. 
Finance
We offer finance options because we believe everyone should be able to benefit from high-quality dental care.
Before & after
We are often told by our patients that the dental treatments we have provided has dramatically improved their quality of life.