General Dentistry
at Dentalcare Langley
NHS and private dentistry available in Langley
Whether you need a dental check-up or have a specific dental concern, at Dentalcare Langley, we can help. We offer the same high standard of care for both our NHS and private patients.
NHS Dental Patients
We are committed to the NHS and the care that it provides for all. We offer NHS dental patients a large range of treatments. Where patients are asked to contribute to cost, we make this as transparent as possible. We also offer options to spread dental costs and help wherever we can with patients' payments.
Private Dental Patients
Certain dental treatments are not eligible under the NHS and sometimes a patient might not be entitled to NHS registration. For private dental patients, your dental health is still our priority. We will analyse your personal requirements and review the best options for a detailed treatment plan. We operate a transparent pricing policy and you are welcome to compare private pricing along with the national average.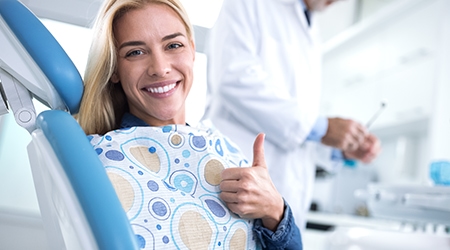 Book your appointment for General Dentistry
General dentistry treatments available in Langley
At Dentalcare, Langley, we offer a wide range of treatments. Some are cosmetic and some are to look after your general oral health. Examples of general treatments include:
Regular Check-Up. You should be visiting your dentist every 6 to 12 months to ensure that your teeth and mouth are healthy. This will also prevent any issues from arising such as tooth decay and gum disease
Fillings. We offer the usual amalgam and white fillings to restore and protect teeth
Root Canal. When the blood or nerve supply to the tooth becomes infected, it can become painful. We remove all the infection from the root canal to prevent the spread of infection
Periodontics. This involves looking specifically at diseases and conditions which teeth and gums.
Emergencies. If you suffer with an excruciating toothache, chipped tooth or if you have knocked-out a tooth, then you can expect to see us for an emergency dental appointment within 24 hours.
Hygienist.

You should see your hygienist at least twice a year. Your hygienist will focus on your oral hygiene and the prevention and treatment for gum disease.

Extractions.

Whether you have a failing tooth that needs to be extracted or it is part of planned procedure such as dental implants or orthodontic work, your dentist can carefully remove teeth causing you as little pain or trauma as possible.
Dental fees
At Dentalcare Langley, we treat every patient as an individuals, therefore each treatment plan is completely bespoke. 
Finance
We offer finance options because we believe everyone should be able to benefit from high-quality dental care.
Before & after
We are often told by our patients that the dental treatments we have provided has dramatically improved their quality of life.